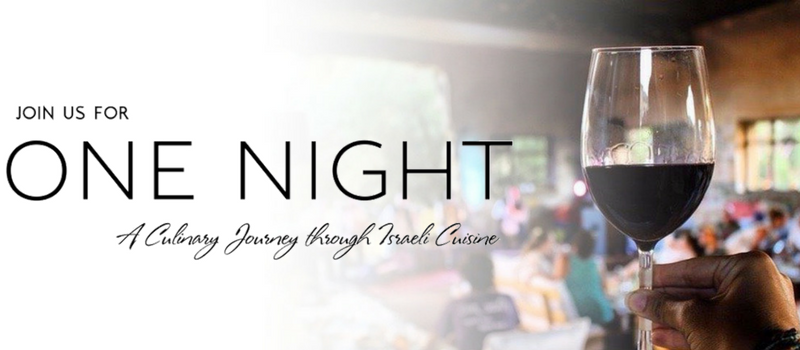 The Simon Family JCC, in partnership with Baker's Crust and Puzzle Israel, invites you to: 
One Night
A JCC Fundraising Dinner
Israeli Cuisine, Cocktails, Beer, and Wine
Carefully Curated l Locally Sourced
Wednesday, May 3 l  6:30pm
Baker's Crust Hilltop  
$75 per ticket
Join us for a culinary journey to experience the culture of Israel through the bold, powerful, and unique tastes of traditional and modern Israeli cuisine. This exclusive 5-course dinner will be prepared by the world-renowned chefs of Puzzle Israel and feature one of a kind, handcrafted Israeli cocktails carefully curated by Baker's Crust Artisan Kitchen, as well as Israeli beer and wine. Space is limited.
All proceeds benefit Simon Family JCC Camp scholarships and youth athletics.
For more information, contact Corrie Lentz at 757-321-2337.
This event is sold out.
Click here for the opportunity to cook with Puzzle Israel at Israel Today's Israeli Kitchen Encounters.

Please contact Corrie Lentz at 757-321-2337 for more information or to find out other opportunities to engage with chefs Guy & Nir from Puzzle Israel.